AnalyticsCamp went well last year, and we're doing it again on March 12.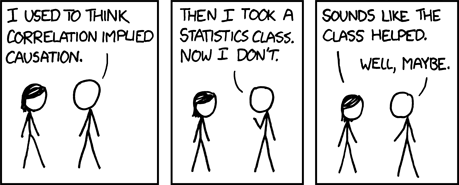 Mark your calendars and start working on your
session plans
. This should be good.
Comic courtesy of xkcd. It comes as a shirt, too. Maybe we'll come up with a prize for wearing one to AnalyticsCamp.